Find the Perfect Used Car at Principle Toyota of Hernando
At our Hernando dealership, finding your next used car is easier than ever. With our CarFinder tool, you have the Principle Used Car Search Factory at your disposal to find that perfect pre-owned car, truck, or SUV and craft your deal from the comfort of home. We take the stress and hassle out of searching for the perfect used car by letting you decide what's important and finding vehicles that match your criteria. Get started with the Principle Used Car Search Factory and get on the path to finding your next used car in Hernando today!
Use Our Online Form to Find the Right Used Car Fast
Sometimes, you know the exact vehicle you want before you start shopping. Instead of combing through dozens of used car sites to try and find it, you can let the team at Principle Toyota of Hernando search for you as we sift through upcoming auctions, trade-ins, and wholesale vehicles to bring you the used car, truck, or SUV that you're looking for.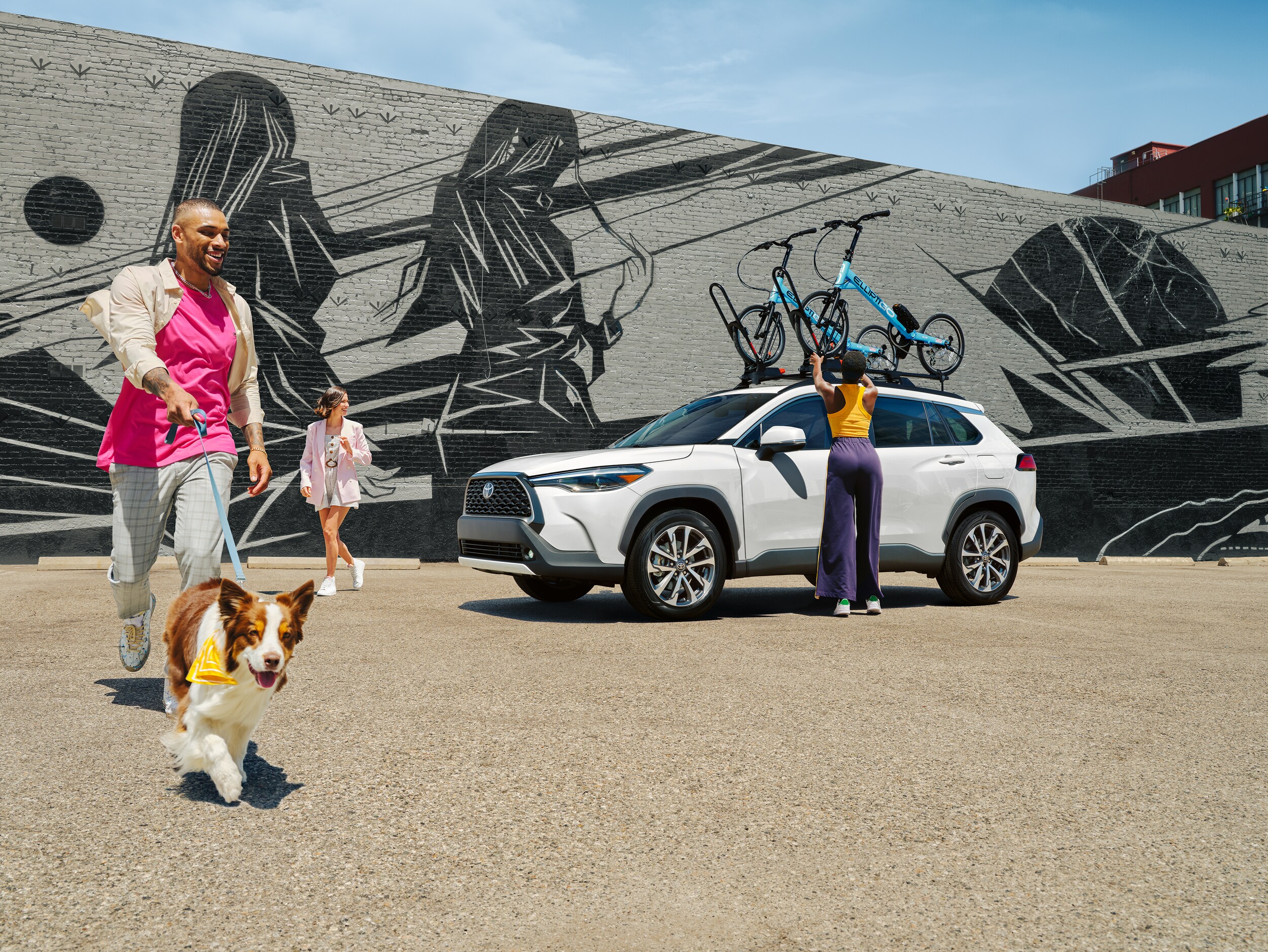 Our simple online form takes just a few minutes to fill out, and by doing so you'll put the power in our hands to go after the vehicle that you truly want in your Hernando driveway. You can give us as much or as little information as you'd like. Simply select a brand of vehicle and a body style to get a basic rundown of used Toyota SUVs, used Honda sedans, or used Ford trucks. Or if you have a more specific set of parameters in mind, you can enter the make and model and even choose your transmission and drive type to get the driving experience you're looking for.
You can also use our sliding scales to let us know which factors are important to you when looking for a used vehicle. Whether you're shopping on fuel economy, are looking for something under a certain number of miles or years of age, or you're simply looking for a quality used vehicle at a price you can afford. Finally, let us know your contact information and how long you'd like us to search for your used vehicle. With options ranging from two to 16 weeks, you can have our team do the legwork for you while you sit back and wait for the perfect used car to fall out of the woodwork.
* Indicates a required field
A Better Used Car Shopping Experience in Hernando
When shopping for used cars with us, you'll enjoy a stress-free experience that helps at every step of the way. We have several used cars for sale under $18k, and we can help search for low-milage used vehicles to get you the quality you're looking for. Our trade-in tool takes just a few minutes and can let you know what to expect from your trade when you're ready to upgrade your vehicle with us. As we search for your ideal used car through our Used Car Search Factory program, we'll also let you know about in-stock used vehicles that are similar to your request in case you'd like to take something home a bit sooner.
Find Your Vehicle
Contact Our Dealership Today!
Take the stress and time out of used car shopping and let our team help you find the ideal used vehicle to match your needs and wants. With our CarFinder tool, you put the work in our hands to search channels the general public cannot see, allowing us to find your used car and secure it for you before it hits the open market. If you want the easiest way to find the perfect used car, Principle Toyota of Hernando is here to help!
Contact Us